Synthesizers, Music & Television : http://yala.freevar.com/f-ghosts.htm -or- http://yala.freeservers.com/f-ghosts.htm -or- http://yala0.i8.com/f-ghosts.htm © T. Yahaya Abdullah
Links • Great Songs • Equip. SetUp • Back to Main Page •

 F I S H B A L L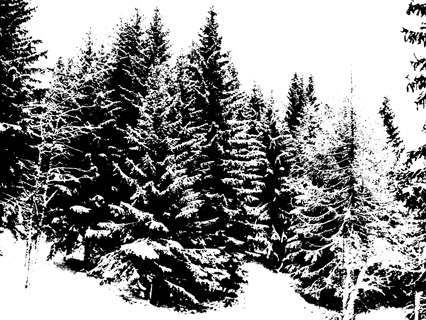 G H O S T S 
• Copyright 2000 Melewar Parallax Sdn Bhd FB.001 • Publishing 2000 Melewar Parallax Sdn Bhd [Malaysia Co.# 295737-K] • All rights of the producer and the owner of the recorded work reserved. • Unauthorised copying, public performance, broadcasting, hiring and rental of this recorded work prohibited. •
---
| Song | | audio mp3 | midi | more |
| --- | --- | --- | --- | --- |
| • Leaves Of Autumn | 4:32 | 1,063KB | 21KB | notes |
| • Hold Your Breath | 4:20 | 1,017KB | 22KB | notes |
| • Underwater Shadows | 4:16 | 1,001KB | 26KB | |
| • Waiting For Another Day | 5:28 | 1,282KB | 21KB | notes |
| • Favourite Colours | 5:22 | 1,259KB | 42KB | |
| • Ghosts | 6:01 | 1,411KB | 27KB | notes |
| • Daylight | 4:41 | 1,099KB | 21KB | |
| • Even This Subsides | 4:07 | 966KB | 22KB | notes |
| • Dance All Night | 3:30 | 821KB | 22KB | |
| • Truth | 5:21 | 1,255KB | 34KB | |
| • Destinations | 5:00 | 1,173KB | 28KB | notes |
| • Picture Of You | 7:28 | 1,755KB | 43KB | |

If you are having problems accessing the Audio mp3 files, please go to the FreeWebHostingsArea site (click me) where the files are stored.

The 2012 remastered version of Ghosts is available at these music stores

---
 L E A V E S   O F   A U T U M N 
• [14 Sep'1981 - 1983] • audio mp3 = 1,063KB • midi = 21K
V1

The nights are much longer now ~ And the winds are colder
Rustling the leaves from the trees ~ The leaves have already turned brown

V2

The autumn is now here ~ Melancholy with the rotting smell
A time for rememberance ~ When a veil clouds our sight

V3

With the barren landscape ~ The summer life is gone
Only the memories remain ~ How like the leaves we are
 H O L D   Y O U R   B R E A T H 
• [1988; fin 1998] • audio mp3 = 1,017KB • midi = 22K
V1

Faceless voices in the dark ~ The night turns to day again
I dream your nightmares left behind ~ Before it fades to silence

Ch

Hold your breath and remember ~ Like a familiar song
So sure of uncertainty ~ Turning away from the sun

V2

The promises I never made ~ More paper on the pavement
Another day, another wish goes by ~ Hiding away our faces again

V3

Another old bedtime story ~ Dancing in the fading light
The imitation we call life ~ Looks to us and waves goodbye
 U N D E R W A T E R   S H A D O W S 
• [1988; fin 1998] • audio mp3 = 1,001KB • midi = 26K
V1

The night is young but I say the moon is still the same
I know you're gone right now but at least I came
There's no one here to make it right ~ Another time another rainy night

Ch

I've had enough ~ I'm going home
In the shadows ~ Underwater

V2

It's cold outside I think I'm coming down with something
I never knew the difference or where I'm going
It's so easy to say goodbye ~ But no one ever told me the reasons why

V3

I feel I'm getting older I know you wouldn't know what to say
If heaven is up there I wonder why it's grey
No use trying to hide from thunder ~ Just keep walking and believe it's over
 W A I T I N G   F O R   A N O T H E R   D A Y 
• [7 Mar'1982 - 1983] • audio mp3 = 1,282KB • midi = 21K
V1

The wind across my window ~ The light from the streets below
The sound of the rain tonight ~ But you're so far away

Ch

The songs of the night ~ The voice fades away
Sleeping in the dark ~ Waiting for another day

V2

Reflections from across the room ~ Slowly passing by my door
The clocks on the wall ~ Touching the fallen leaves

V3

The silence when I close my eyes ~ The whispers by my side
The echoes of the past ~ Hiding with the shadows
 F A V O U R I T E   C O L O U R S 
• [16 Dec'1981 - 1994] • audio mp3 = 1,259KB • midi = 43K
V1

It's too late to say I'm sorry ~ It's too late to not be there
As the blind walk on regardless ~ You lead me on and I bleed again

V2

I flush the handle under my crown ~ I run now but never again
When I stop they'll run me down ~ And I'll never learn to stand up

V3

I don't like yellow anymore ~ It stains my fingers with blue
Tears stream from my pen ~ And my blood quietly drips away

V4

The silence seeps and fills my eyes ~ And it grows louder once again
The voices sniff up my nose ~ And drum rolls down my cheeks

V5

Thoughts lingering in the air ~ I can smell it even now
The sweaty sound of cracking bones ~ The taste of it keeps me awake

V6

Tasting pain like creamy cakes ~ And I see hatred like sweet colours
My eyes swell with the burst of light ~ And I keep spitting on the ground
 G H O S T S 
• [2 Jan'1982 - 1983] • audio mp3 = 1,411KB • midi = 27K
V1

A wish to see you now ~ A small expression of fear
The grip slowly tightens ~ The distance is killing me

V2

We letter our different posts ~ And they flutter with the wind
Yesterday's creatures are still here ~ Wasting away on their dreams

Ch

I think I saw it in the mirror ~ When I tried to walk away
A thin ghost behind the silver ~ A reflection without substance

V3

A storm is brewing regardless ~ As the cups of tea grow cold
I should be by a fireplace ~ Where I can stare all day

V4

I wonder what to do next ~ When the years have deserted me
Nomads never did belong here ~ Only to each other
 D A Y L I G H T 
• [Sep'1983] • audio mp3 = 1,099KB • midi = 21K
V1

Daylight remembers the night before ~ It comes back again to say hello
The morning and I turn to look at you ~ I don't want to know the reasons why

V2

Yesterday it seems so far away ~ The things that we said in the night
Tomorrow and I'll be back again ~ I don't want to try to explain

Ch

You said that it was all for me ~ And didn't even try to ask
Another chance to die away ~ And leave the thoughts behind

V3

The echoes of your footsteps on the street ~ We can't keep hiding it away
The moments we spend together ~ I don't want to dance again tonight
 E V E N   T H I S   S U B S I D E S 
• [Feb'1988 - 1998] • audio mp3 = 966KB • midi = 22K
V1

A chance to have another life ~ In the anger of the night
Touch yourself behind the years ~ Wishing you could be there

Ch

Turn around and look again ~ No one hears your promises
Making up some things to say ~ But even this subsides

V2

I see you standing all alone ~ In that ordinary way
Thinking I'm as blind as you ~ Believing the words of the song

V3

It cuts into the sound of sleep ~ Another glass of water
Starting to search for the first time ~ Stopping to reach for a second
 D A N C E   A L L   N I G H T 
• [22 Jun'1982 - 1983] • audio mp3 = 821KB • midi = 22K
V1

Listening for you in the night ~ The whispering silence haunts me
I tried to wash my dirty hands ~ Watching the burning screen

V2

Hating the bed I lie in ~ The walls laugh at me again
Sorrys are never good enough ~ Not for the real things

Ch

You can dance all night ~ You can take him with your little finger

V3

Wipe away the blackened days ~ Never clean away the stains
Forget to turn the lights on ~ Turning in my sleeplessness

V4

My mistake echos again ~ A house with no mirrors
Darkness is another tale ~ After a life of waiting
 T R U T H 
• [1994; fin 1998] • audio mp3 = 1,255KB • midi = 34K
V1

I think I wanted to go home that time ~ It's September and I remember it wasn't the same
Communication breaking down as always ~ Sometimes I just don't know how to ask

V2

I know the difference that you made to me ~ It's October and I remember how you smiled
Imagination running wild quietly ~ Took you in my arms and whispered promises

Ch

I know it's not the truth at all ~ And I guess it's not a lie
We can hope and pray for what's to come ~ But sometimes no one's listening

V3

I see the rain come pouring down again ~ It's November and I remember the end of the show
Desperation action and romance ~ I nearly saw that movie twice that night

V4

I hear the building's fallen down so hard ~ It's December and I remember the stories on TV
Confusion indecision looking for blame ~ All I know is that I've lost my friend
 D E S T I N A T I O N S 
• [1983; fin 1996] • audio mp3 = 1,173KB • midi = 28K
V1

Celebrations in the air ~ As we're breaking up the pieces
Waves across the words on the sand ~ Remnants no one can remember

V2

Waiting for our history ~ Invasion of our privacy
Running to feel the wind again ~ And the lines on our hands

Ch

Destinations passing by ~ Never knowing what we'll find
The paths we like to call our own ~ Always being left behind

V3

Conversations take control ~ The legacy of silence
Falling over in my sleep ~ Any excuse to turn away

V4

Calling out no messages ~ Empty shadows dancing
Daylight falls like total strangers ~ Taking away the simple truth
 P I C T U R E   O F   Y O U 
• [Aug'1981; fin 1998] • audio mp3 = 1,755KB • midi = 43K
V1

One day I caught you miles away ~ Head in your hands with nothing to say
You looked at me and tried to smile ~ I think you know

V2

You know that this has happened before ~ I look through the window you look to the door
In your own home there's no escape ~ I think you know

Ch

It's not the same when I call out your name ~ It's just a picture of you
It's not the same when there's no one to blame ~ It's just a picture of you

V3

Time and time again you want to run ~ Your voice has seized up and so has your gun
And we can fire shots into the air ~ I think you know

V4

Your ritual of sorrow is now here ~ Watch the dancing silence without a tear
But don't forget I'm only here to listen ~ I think you know
---

Copyright ~ Please note that copyright exists for all material. You may not use or copy or distribute any material for any commercial reason or value whatsoever.

About Lyrics ~ I usually write the lyrics independently from the music (although this is not always the case). I feel that the writings should be able to exist without the context of music. For this reason, some of the pieces may never become songs. They're not meant to be clever or impressive. They're just a collection of my thoughts.

About MP3 Files ~ To keep the file sizes small, I decided to use 24kHz Mono audio files. They have been tweaked a bit and then compressed into MP3 at 32Kbps. The sound quality should be like AM radio.

About Midi Files ~ These were transferred from C-Lab Notator (Atari ST) to PC (ie they're music only, no vocals or guitar solos, although I've put in some guitar tracks as guides). They were mixed using a Sound Blaster Live card. The instruments may not be properly audible with other sound cards (That's the problem with General Midi but it's better than nothing, I guess).
---
 N O T E S 

~~~ Guitar #1
Verse Pattern
 Dm7              C6add9/D          Am               A       
[x 5 7 5 6 5]    [x 5 5 5 5 5]    [5 7 7 5 5 5]    [5 7 7 6 5 5] 
  Barre on 5th fret
~ + . : . : . : . + . : . : . : . + . : . : . : . + . : . : . : . 
E-5---5-5-----5---5---5-5-----5---5---5-5-----5-------------5-----
B-5h6-6-6-----5---5h6-6-6-----5---5h6-6-6-----5---------------5---
G-5---5-5-----5---5---5-5-----5---5---5-5-----5---------5-6-----5-
D-5h7-7-7-----5---5h7-7-7-----5---5h7-7-7-----5-------7-----------
A-5---5-5-----5---5---5-5-----5---5---5-5-----5-----7-------------
E-------------------------------------------------5---------------

Chorus Pattern
 D7sus4           Dsus2            Dm7              D7sus4       
[x 5 7 5 8 5]    [x 5 7 7 5 5]    [x 5 7 5 6 8]    [x 5 7 5 8 5] 
  Barre on 5th fret
~ + . : . : . : . + . : . : . : . + . : . : . : . + . : . : . : . 
E-------5-------------------------------8---------------5---------
B-----------8-----------5-----5h6-6---------6---------------8-----
G-----5-------5-------7-----7-------5---------5-------5-------5---
D---7-----------7---7-----------------7---------7---7-----------7-
A-5---------------5-------------------------------5---------------
E-----------------------------------------------------------------

~~~ Guitar #2
Verse Pattern
 Dsus2            Dm               Dsus4         
[x x o 2 3 0]    [x x o 2 3 1]    [x x o 2 3 3]  

~ + . : . : . : . + . : . : . : . + . : . : . : . + . : . : . : . 
E-0-----1-----3-----1-----0-----1-----0-----0-----0---------------
B---3-----3-----3-----3-----3-----3-----3-----3-----3-------------
G-----2-----2-----2-----2-----2-----2-----2-----2-----2---------2-
D-----------------------------------------------------------------
A-----------------------------------------------------------------
E-----------------------------------------------------------------

Chorus Pattern
 Gm               Am7add11(omit5)  Gm               C6sus2/A     
[3 1 0 0 x x]    [5 3 0 0 x x]    [3 1 0 0 x x]    [5 3 0 0 x x] 

~ + . : . : . : . + . : . : . : . + . : . : . : . + . : . : . : . 
E-----------------------------------------------------------------
B-----------------------------------------------------------------
G-------0---------------0---------------0---------------0---------
D-----0---------------0---------------0---------------0-----------
A---1---------------3---------------1---------------3-------------
E-3---------------5---------------3---------------5---------------

Bass
Verse
~ + . . . : . . . : . . . : . . . + . . . : . . . : . . . : . . . 
  D   D / A \ D   D / A \ D / A \ Bb  Bb/ F \ Bb  Bb/ F \ Bb/ F \ 
  C   C / G \ C   C / G \ C / G \ A   A / E   E / F   F / C \ F \ 
Chorus
~ + . . . : . . . : . . . : . . . + . . . : . . . : . . . : . . . 
  G   G   G   G   G   G   G   G / A   A   A   A   A   A   A   A / 
  Bb  Bb  Bb  Bb  Bb  Bb  Bb  Bb/ C   C   C   C   C \ Bb\ A / Bb\ 


~~~ Arrangement
126bpm      bars  Guitar&Bass 
Intro-Drum    2      
Intro-Ver     8   Ver x1
Intro-Ver     8   Ver x1          Drums In
Verse 1      16   Ver x2
Chorus       16   ptA x2, ptB x2
Verse 2      16   Ver x2
Gap           1   
Chorus       16   ptA x2, ptB x2
Verse 3      16   Ver x2
Chorus       16   ptA x2, ptB x2
Solo-Ver     16   Ver x2
End 

~~~ Guitar
Verse Pattern
 Asus2            Amin9            Asus4add9        Amin9         A7sus2add13
[x 0 2 2 0 0]    [x 0 5 5 0 0]    [x 0 7 7 0 0]    [x 0 5 5 0 0] [x 0 4 0 0 0]
Chorus Pattern
Pt.1   Dmin             D7sus4           Dmin             D7sus4
      [x x 0 2 3 1]    [x x 0 2 1 3]    [x x 0 2 3 1]    [x x 0 2 1 3]
Pt.2   Dminadd9(omit5)  Dmin9(omit5)     Daug5sus2        Dsus2
      [x x 0 7 6 0]    [x x 0 5 6 0]    [x x 0 3 3 0]    [x x 0 2 3 0]
Verse Pattern
~ + . : . : . : . + . : . : . : . + . : . : . : . + . : . : . : . 
E-------0-----------------0-------------0-----------------0-------
B-----------0-----------0---0---------------0-----------0---0-----
G-----2---------2-----2-------2-------5---------5-----5-------5---
D---2---------------2-----------2---5---------------5-----------5-
A-0---------------0---------------0---------------0---------------
E-----------------------------------------------------------------
~ + . : . : . : . + . : . : . : . + . : . : . : . + . : . : . : . 
E-------0-----------------0---------------0---------------0-------
B-----------0-----------0---0-----------0---5-----------0---0-----
G-----7---------7-----7-------7-------5-------5-------0-------0---
D---7---------------7-----------7---5-----------5---4-----------0-
A-0---------------0---------------0---------------0---------------
E-----------------------------------------------------------------
Chorus ptA Pattern
~ + . : . : . : . + . : . : . : . + . : . : . : . + . : . : . : . 
E---1-----1---------3-----3---------1-----1---------3-----3-------
B-----3-----3---------1-----1---------3-----3---------1-----1-----
G-2-----2-----2-2-------2-----2-2-------2-----2-2-------2-----2---
D-0-------------0---------------0---------------0-----------------
A-----------------------------------------------------------------
E-----------------------------------------------------------------
Chorus ptB Pattern
~ + . : . : . : . + . : . : . : . + . : . : . : . + . : . : . : . 
E---0-----0---------0-----0---------0-----0---------0-----0-------
B-----6-----6---------6-----6---------3-----3---------3-----3-----
G-7-----7-----7-5-------5-----5-3-------3-----3-2-------2-----2---
D-0-------------0---------------0---------------0-----------------
A-----------------------------------------------------------------
E-----------------------------------------------------------------


~~~ Arrangement
116bpm      bars  Guitar&Bass 
Intro-Drum    2      
Intro-Chord   8   Ver x2
Intro-Ver    16   Ver x4
Verse 1      16   Ver x4
Chorus       16   Ch  x4
Verse 2      16   Ver x4
Chorus       16   Ch  x4
Verse 3      16   Ver x4
Chorus       16   Ch  x4
Solo-Ver     32   Ver x8
End 

~~~ Guitar
Verse Pattern
 Aminadd9          C7sus4            A(-6)sus4         Bmin7
[x 0 7 5 0 0]     [x 3 5 3 6 3]     [x 0 3 2 3 0]     [x 2 4 2 3 5]
Chorus Pattern
 Dmin7             Dmin7             Emin7             Emin7
[x 5 7 5 6 8]     [x 5 7 5 6 5]     [x 7 9 7 8 10]    [x 7 9 7 8 7]
Verse Pattern
  Open            Barre 3rd fret  Open            Barre 2nd fret
~ + . : . : . : . + . : . : . : . + . : . : . : . + . : . : . : . 
E---------0---------------3---------------0---------------5-------
B-------0---0-----------6---6-----------3---3-----------3---3-----
G-----5-------5-------3-------3-------2-------2-------2-------2---
D---7-----------7---5-----------5---3-----------3---4-----------4-
A-0---------------3---------------0---------------2---------------
E-----------------------------------------------------------------
Chorus Pattern
  Barre 5th fret                  Barre 7th fret
~ + . : . : . : . + . : . : . : . + . : . : . : . + . : . : . : . 
E---------8-------------5-----------------10------------7---------
B-------6---6-----------8-6-------------8---8----------10-8-------
G-----5-------5-------5---5-----------7-------7-------7---7-------
D---7-----------7---7---------------9-----------9---9-------------
A-5---------------5---------------7---------------7---------------
E-----------------------------------------------------------------


~~~ Arrangement  
127bpm      bars  Guitar&Bass
Intro-Drum    2      -    
Intro-Ver    16   Ver x1
Verse 1      16   Ver x1
Gap-Ch        8   Ch  x1
Verse 2      16   Ver x1
Chorus       16   Ch  x2
Verse 3      16   Ver x1
Chorus       16   Ch  x2
Verse 4      16   Ver x1
Solo-Ch      16   Ch  x2
Solo-Ver     16   Ver x1
Chorus       16   Ch  x2
Solo-Ver     16   Ver x1
Outtro        2      -    

~~~ Guitar
Verse Pattern 
 Amin(-6)=FM7/A    Fadd9/A           CM7               Emin
[x 0 3 2 1 0]     [x 0 3 2 1 3]     [x 3 2 0 0 0]     [0 2 2 0 0 0]
 Amin(-6)=FM7/A    Fadd9/A           CM7               Emin
[x 0 3 2 1 0]     [x 0 3 2 1 3]     [x 3 2 0 0 0]     [0 2 2 0 0 0]
 Amin(-6)=FM7/A    Fadd9/A           G6/A              G/A
[x 0 3 2 1 0]     [x 0 3 2 1 3]     [x 0 5 4 3 0]     [x 0 5 4 3 3]
 Amin(-6)=FM7/A    Fadd9/A           CM7               E
[x 0 3 2 1 0]     [x 0 3 2 1 3]     [x 3 2 0 0 0]     [0 2 2 1 0 0]
Chorus Pattern 
 Dmin7             Dmin7             Cadd9/E           Esus4
[x 5 7 5 6 5]     [x 5 7 5 6 8]     [x 7 10 9 8 7]    [x 7 7 9 10 7]
 Dsus2             G7sus4/D          E7sus4            Eadd11
[x 5 7 7 5 5]     [x 5 5 7 6 8]     [x 7 9 7 10 7]    [x 7 7 9 9 7]
Verse Pattern 
~ + . : . : . : . + . : . : . : . + . : . : . : . + . : . : . : . 
E-------0-------3---0-------------------0---------------0---------
B-----------1---1---1---1h3-1-0-------------0---------------0-----
G-----2-------2-2---2-----------0-----0-------0---------------0---
D---3-----------3---3---------------2-----------0-----2---------0-
A-0-------------------------------3-----------------2-------------
E-------------------------------------------------0---------------
~ + . : . : . : . + . : . : . : . + . : . : . : . + . : . : . : . 
E-------0-------0-3-----3/5---5---------0---------------0---------
B-----------1-----1-----1/3---3-------------0---------------0-----
G-----2-----------2-----2/4---4-------0-------0---------------0---
D---3---------3---3-----3/5---5-----2-----------0-----2---------0-
A-0-------------------------------3-----------------2-------------
E-------------------------------------------------0---------------
~ + . : . : . : . + . : . : . : . + . : . : . : . + . : . : . : . 
E-------0-------3---0-------------------0-------5---------3-------
B-----------1---1---1---1h3-1-0-----------3---------3-------3-----
G-----2-------2-2---2-----------0-----4-----4---------4-------4---
D---3-----------3---3---------------5---------5---------5-------5-
A-0-------------------------------0-------------------------------
E-----------------------------------------------------------------
~ + . : . : . : . + . : . : . : . + . : . : . : . + . : . : . : . 
E-------0-------3---0-------------------0---------0---------------
B-----------1---1---1---1h3-1-0-------------0-----0---------------
G-----2-------2-2---2-----------0-----0-------0---1---------------
D---3-----------3---3---------------2-----------0-2---------------
A-0-------------------------------3---------------2---------------
E-------------------------------------------------0---------------
Chorus Pattern
 Barre on 5th fret               Barre on 7th fret
~ + . : . : . : . + . : . : . : . + . : . : . : . + . : . : . : . 
E-----------------8-5-----------7-------7-------------------------
B-------5h6-6-----6---6---8-6---8---------8-----8-10----10--8---5-
G-----5-------5---5-------5-5---------9-----9-----9-----9---9---5-
D---7-----------7-------7-----------10--------10--7-----7---7-----
A-5-------------------------------7-------------------------------
E-----------------------------------------------------------------
~ + . : . : . : . + . : . : . : . + . : . : . : . + . : . : . : . 
E-------5-----------------8-------------7-------------------------
B---------5-----5-5h6-6---6---------------10----7-9---------------
G-----7-----7-----5h7-7---7-----------7-----7---7-9---------------
D---7---------7---------5-----------9---------9---7---------------
A-5-------------------------------7-------------------------------
E-----------------------------------------------------------------

~~~ Bass
 + . . . : . . . : . . . : . . . 
 ^


~~~ Arrangement
120bpm      bars  Guitar&Bass 
Intro-Drum    1      
Intro-Ver     8   Ver x1
Intro-Ver     8   Ver x1   Drums In
Verse 1      16   Ver x2
Chorus        8   Ch  x1
Gap-Ver       8   Ver x1
Verse 2      16   Ver x2
Chorus        8   Ch  x1
Verse 3      16   Ver x2
Chorus       16   Ch  x2
Solo-Ver     16   Ver x2
End           1

~~~ Guitar
Verse Pattern
 Emin7                  Amin7             Dadd11/A
[0 2 0 0 0 0]          [x 0 2 0 1 3]     [x 0 4 0 3 5]
Chorus Pattern
 C                      D
[x 3 2 0 1 0]          [x x 0 2 3 2]
Verse Pattern
~ + . : . : . : . + . : . : . : . + . : . : . : . + . : . : . : . 
E---3-----2-----0-------------------------3---------------5-------
B-----0-----0---------3-----1-0---------1-----1---------3-----3---
G-----------------------0-------0-----0---------0-----0---------0-
D-----------------------------------2---------------4-------------
A-------2-----------2-------------0---------------0---------------
E-0-----------0-----------0---------------------------------------
~ + . : . : . : . + . : . : . : . + . : . : . : . + . : . : . : . 
E---2-----0-------------------------------3---------------5-------
B-----0-----0---3-----1-----0-----------1---1-----------3---------
G-----------------------0-----0-------0-------0-------0-----------
D-------------------------------0---2-----------2---4-------------
A-------2-----2-----------2-------0---------------0---------------
E-0-----------------0---------------------------------------------
Chorus Pattern
~ + . : . : . : . + . : . : . : . + . : . : . : . + . : . : . : . 
E-----------------------------------3-----2-----0-----2-----3-----
B---3-----1-----0-----1-----3---------3-----3-----3-----3-----3---
G-----0-----0-----0-----0-----0---2-----------------------2-----0-
D-2-----------------------2-----0-0-----0-----0-----0-------------
A-3-----3-----3-----3---------------------------------------------
E-----------------------------------------------------------------
~ + . : . : . : . + . : . : . : . + . : . : . : . + . : . : . : . 
E-----------------------------------3-----2-----0-----------------
B---3-----1-----0-----1-----3---------3-----3---3-----------------
G-----0-----0-----0-----0-----0---2-------------2-----------------
D-2-----------------------2-----0-0-----0-----0-0-----------------
A-3-----3-----3-----3---------------------------------------------
E-----------------------------------------------------------------


~~~ Arrangement
126bpm      bars  Guitar&Bass 
Intro-Drum    1      
Intro-Ver    16   Ver x1
Verse 1      16   Ver x1
Gap-Ch        8   Ch  x1
Verse 2      16   Ver x1
Chorus       16   Ch  x2
Verse 3      16   Ver x1
Chorus       16   Ch  x2
Verse 4      16   Ver x1
Solo-Ch      16   Ch  x2
Solo-Ver     16   Ver x1
End 

~~~ Guitar
Verse Pattern
 D7sus4            Emin7              D7sus4            CM7          
[x 5 7 5 8 5]     [x 7 9 7 8 10]     [x 5 7 5 8 5]     [x 3 5 4 5 3] 
D7sus4             FM7                D7sus4            CM7         
[x 5 7 5 8 5]     [x 8 10 9 10 8]    [x 5 7 5 8 5]     [x 3 5 4 5 3]
Chorus Pattern
 Aadd9             A9sus4            Amin(-6)          E
[x 0 7 5 0 0]     [x 0 5 4 3 0]     [x 0 3 2 1 0]     [0 2 2 1 0 0]
Verse Pattern
  Barre 5th fret                  Barre 7th fret
~ + . : . : . : . + . : . : . : . + . : . : . : . +  . :   . : . : . 
E-----------------------------------10----7--------------------------
B---8-----6-----5-----5h6-6-----------8-----8---8-10-8-7h8p7---------
G-----5-----5---5-----5---5----------------------------------9-7-----
D-------7-----------7-----7-------------9-----9------------------9\7-
A-5-----------5-----5-------------7----------------------------------
E--------------------------------------------------------------------
  Barre 5th fret                  Barre 3rd fret
~ + . : . : . : . + . : . : . : . + . : . : . : . + . : . : . : . 
E-----------------------------------------------------------------
B---8-----6-----5-----5h6-6---------5-----3-----3-----3h5-5-------
G-----5-----5---5-----5---5-----------4-----4---4-----4---4-------
D-------7-----------7-----7-------------5-----------5-----5-------
A-5-----------5-----5-------------3-----------3-----3-------------
E-----------------------------------------------------------------
  Barre 5th fret                  Barre 8rd fret
~ + . : . : . : . + . : . : . : . + . : . : . : . + . : .  : . : . 
E------------------------------------------------------------------
B---8-----6-----5-----5h6-6---------10----8-----8-----8h10-10------
G-----5-----5---5-----5---5-----------9-----9---9-----9----9-------
D-------7-----------7-----7-------------10----------10-----10------
A-5-----------5-----5-------------8-----------8-----8--------------
E------------------------------------------------------------------
  Barre 5th fret                  Barre 3rd fret
~ + . : . : . : . + . : . : . : . + . : . : . : . + . : . : . : . 
E-----------------------------------------------------------------
B---8-----6-----5-----5h6-6---------5-----3-----3-----3h5-5-------
G-----5-----5---5-----5---5-----------4-----4---4-----4---4-------
D-------7-----------7-----7-------------5-----------5-----5-------
A-5-----------5-----5-------------3-----------3-----3-------------
E-----------------------------------------------------------------
Chorus Pattern
~ + . : . : . : . + . : . : . : . + . : . : . : . + . : . : . : . 
E---------0---------------0-------------5---------3-------0-------
B-------0---0-----------0---0---------------3-------3-------3-----
G-----6-------6-------6-------6-------4-------4-------4-------4---
D---7-----------7---7-----------7---5-----------5-------5-------5-
A-0---------------0---------------0-------------------------------
E-----------------------------------------------------------------
~ + . : . : . : . + . : . : . : . + . : . : . : . + . : . : . : . 
E-------3---------1-------0---------------------------------------
B-----------1-------1-------1-----0---------------0---------------
G-----2-------2-------2-------2---2-----2-----2---1---------------
D---3-----------3-------3-------3-2-----2-----2---2---------------
A-0-------------------------------2-----2-----2---2---------------
E---------------------------------0-----0-----0---0---------------

---
~ END OF DOCUMENT ~ Top of Page • Back to Main Page